General Information
The primary purpose of the Global Water Futures 2nd Annual Science Meeting is to provide an opportunity for all GWF researchers and affiliated highly qualified personnel to gather and share their scientific findings and other relevant activities and outcomes with GWF community and users/stakeholders. In addition, the following activities and outcomes are envisioned:
The meeting will provide a broad perspective of the GWF program in its entirety, to stimulate discussions and interactions amongst the individual researchers and various teams, leading to new cross-cut activities, and to showcase and celebrate the scientific advancements coming forth from the GWF program.
Workshops for GWF community to enhance understanding of Indigenous Communities engagement and history, and best practices for knowledge mobilization to users/stakeholders.
An opportunity to learn about GWF international engagement, and how individual projects could engage in support of GWF's international agenda.
An opportunity for the Young Professionals group to come together and organize professional development activities to aid in their career advancement and social events to enhance comradery among peers. This will include activities such as workshops, presentations and scientific poster sessions.
Please contact us at gwf.secretariat@usask.ca with any questions.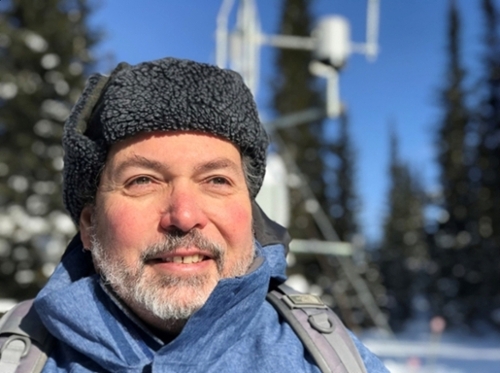 Dear colleagues, collaborators, and friends, 

We are pleased to announce that the Annual Science Meeting of the Global Water Futures Program will take place in Saskatoon from May 15– 17, 2019. Please save the date! 

Our main venue for the meeting will be TCU Place –  a great space for plenaries, posters, break-outs, food and drink.

We are planning on hosting visitors at the University of Saskatchewan residences, with shuttle services running between the campus and the meeting venue in downtown Saskatoon. 

For those of you who were able to join us in Hamilton and Six Nations Ontario last year, you will know that this meeting is a chance for us to come together to share, learn, plan and celebrate our achievements and I look forward to seeing as many of you there as can make it. 

Travel and accommodation support will be available for GWF members.

Registration, call for proposals, and an updated website will follow shortly – please stay tuned... 

We look forward to seeing you in Saskatoon in May. 
Yours truly, 



John Pomeroy 
GWF Director
Registration
Register for this event and submit abstracts through our online system.
Registration and abstract submission deadline 

Agenda & Presenter Information
More detailed information to follow.
Those giving oral presentations have 12 minutes to present and 3 minutes to answer questions. Your presentation should be either a PowerPoint file or a PDF and have an aspect ratio of 16:9 or 4:3. Clickers and laser pointers will be provided for use during your presentation. 
Presenters must upload their presentations to the computer in the appropriate session room during the break just prior to your presentation, at the absolute latest.  Please refer to the ASM agenda to identify the room your session is held in. If possible please try to have your presentations loaded at least 1/2 day earlier than your presentation time (i.e. if you present Tuesday afternoon, please try to have your presentation loaded Tuesday morning). Your cooperation on this matter will ensure that the sessions will run smoothly and uninterrupted.
Poster Creation Guidelines
Please ensure your posters are no larger than 4'x4'. 
The presentation must cover the material as cited in the corresponding submitted abstract.
Place the title of your paper and the author's names prominently at the top of the poster board to allow viewers to identify your presentation.
Highlight the author's names, e-mails, and address information in case the viewer is interested in contacting you for more information.
Prepare all diagrams or charts neatly and legibly in a size sufficient to be read at a distance of 3 feet. Paragraph and figure caption text should be AT LEAST 24-point font and headers AT LEAST 36 point font.
Organize the paper on the board so it is clear, orderly and self-explanatory.
Include the background of your research followed by results and conclusions. A successful poster presentation depends on how well you convey information to an interested audience.
Setting Up Your Poster
Location: please refer to map of TCU Place for poster number locations
Set Up: morning of Wednesday, May 15
Take Down: afternoon of Friday, May 17
You will be required to set up your own poster at your assigned location for the duration listed above. 
The GWF Young Professionals are hosting an oral & poster competition for all students and postdoctoral fellows. To enter this competition, simply submit an abstract for an oral/poster presentation during registration. The organizers will ensure that the presenter is a student or postdoctoral fellow.
More information to come
Location, Lodging & Other Important Information
The Conference
The GWF 2nd Annual Science Meeting will take place at TCU Place. 
Accommodations
Accommodations are available at USASK residences - College Quarter and can be reserved when registering (refer to map below). 
College Quarter Residence (CQ) is located in the Varsity View community and was completed in 2012. CQ consists of fully furnished four-bedroom apartments. Four-bedroom suites have four separate bedrooms, two washrooms, one lounge area and one kitchenette per unit. Bedroom sizes within each apartment vary. Furnishings include: dining table/ island and chairs, fridge, stove, living room furniture, desks, chairs, beds, and built-in closets. (Cooking utensils, dishes, and cutlery not provided.) In order to book CQ rooms groups must have a minimum of 40 people registered to stay in CQ per night.
Rates
Description

Cost ($/person/per night + GST

One Bedroom
Each room features:
1 - Single Bed (maximum 1 person)
1 - Desk/Lamp/Chair
1 - Full sized closet with mirror
Bedding & Towels

$ 63.00

Two Bedroom
Each room features:
1 - Single Bed (maximum 1 person)
1 - Desk/Lamp/Chair
1 - Full sized closet with mirror
Bedding & Towels

$ 63.00

Three Bedroom
Each room features:
1 - Single Bed (maximum 1 person)
1 - Desk/Lamp/Chair
1 - Full sized closet with mirror
Bedding & Towels

$ 63.00

Four Bedroom
Each room features:
1 - Single Bed (maximum 1 person)
1 - Desk/Lamp/Chair
1 - Full sized closet with mirror
Bedding & Towels

$ 63.00
Amenities: Pillows, Sheets, Blankets, Facecloths, Bath Towels, and Soap

Housekeeping Service: Garbage from dorm rooms will be removed daily with bedding being replaced weekly and towels being replaced every second day. All common areas will be cleaned daily. Groups can arrange for additional cleaning services with the Event Conference Manager. The group will be charged accordingly based on the level of service the groups requires.
Special Features: Your guests will have time to network or relax in one of the many lounges located in each building. Lounge areas feature large screen TV's.
Complimentary wireless access is available in each room as well as the common areas.

Laundry facilities are available for the guests use. Guests are welcome to use the complimentary coin-operated machines. The machines will return the coins after the load selections have been made. Please note that laundry detergent/fabric softener/dryer sheets are to be provided by the individual.
College Quarter does feature Air Conditioning in all areas.
Travel Support
Travel support of up to $500 per person is available to all participants traveling from a distance greater than 500 km. Please ensure you apply for this support during the online registration process. In addition, a promotion code has been set up with Air Canada to obtain a discount on flights to the conference. This code can be found in emails sent by the GWF Secretariat; alternatively, email gwf.secretariat@usask.ca to request the code.
If you applied for travel support:
Up to $500 per person is available for each member that requested travel support during the registration process (this includes meals, flights and/or kilometers). The process for reimbursement of travel costs is to email your receipts to gwf.secretariat@usask.ca, after the meeting. When submitting a claim for kilometers, or meals not provided by GWF, the following rates will be used:
Breakfast         $11
Lunch              $16
Dinner             $24
Kilometers       $0.4283/km
Note that accommodations and most food during the event are provided free of charge. 
GWF Young Professional Events
The GWF Young Professionals in coordination with the Canadian Young Hydrologic Society (CYHS) are planning many great professional development and social events throughout the GWF Annual Science Meeting!
Please take the time to register for each individual event through the Eventbrite link to ensure there is enough space, food and refreshments: