Centre for Hydrology
University of Saskatchewan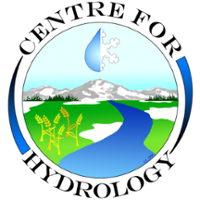 The U of S Centre for Hydrology addresses Saskatchewan's water sustainability problems and provides national leadership in hydrological research and training. The centre includes unique facilities with  equipment for stable isotope analysis, strong expertise in water and wastewater treatment, efficacy of constructed wetlands, mine reclamation and site remediation, water balance modelling, and hydrogeochemistry. The centre has six labs: Cryospheric Environmental Lab (an experimental cold room for cryospheric simulation); Cool Sample Lab; Hydrological Modelling Lab (computer modelling with PC and Unix); Hydrological Instrumentation Lab; Hydrological Sampling Lab; and Ecohydrology Lab (natural water chemistry).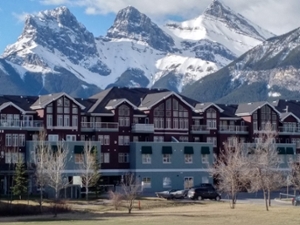 Coldwater Laboratory - Canmore, AB
In Alberta, the Centre for Hydrology maintains premises at the Coldwater Laboratory in Canmore, AB. The Coldwater Laboratory places over 20 researchers and students in the headwater region of 3 major river basins (Saskatchewan, Columbia and Mackenzie river basins) to study the impacts of climate change and extreme events on water resources in the region. This facility includes offices and a laboratory and provdes easy access to over 35 high elevation stations within the southern Canadian Rockies. 
MOST Facility
Global Institute for Water Security, University of Saskatchewan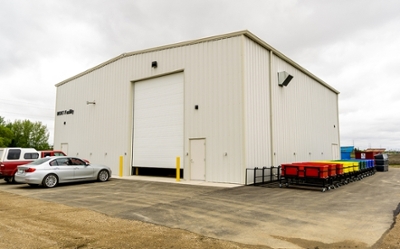 The GIWS Mine Overlay Site Testing (MOST) facility is a research and testing facility that serves as a hub for the development of hillslope hydrological models in relation to mine cover systems and landscape engineering. The facility is funded by Western Economic Diversification and includes a strong partnership with O'Kane Consulting, a world leader in mine cover design.
Located across the street from the GIWS offices at the National Hydrology Research Centre, the facility is the first of its kind to provide pilot scale cover trials with replications of key processes (placement, climate, slope/aspect, vegetation) and the ability to evaluate and characterize the key mechanisms controlling the water dynamics in mine reclamation cover design.
Mine covers are designed to return a site to its natural condition and isolate waste material so it does not damage the environment. The partially climate-controlled MOST facility allows mining companies and researchers to design and test soil cover systems under varying climatic conditions before building covers on-site, saving both time and money in the design and testing phases.
Aquatic Toxicology Research Facility
Toxicology Centre, University of Saskatchewan
The U of S Toxicology Centre is the largest academic research and training centre in the area of aquatic and environmental toxicology in Canada. The centre provides broad-based expertise from the molecular to the ecosystem level, with partners from around the globe. It focuses on investigating the effects of water pollution on ecosystem and human health with an aim towards sustainability and stronger environmental stewardship.
The Aquatic Toxicology Research Facility, the only facility of its type in Canada and one of only a few in the world, is a highly sophisticated laboratory for aquatic toxicology research. Located at the Toxicology Centre, the 7,100 sq-ft laboratory was specifically designed to provide areas with different water qualities and temperatures to perform both static and dynamic toxicological experiments with algae, crustaceans, insects, clams, amphibians or fish. In-house research facilities include five walk-in controlled-environment chambers and an analytical laboratory for water quality analysis.
Smart Water Systems Laboratory
Isotope Research Laboratory
More information to come.
Aqueous Geochemistry Laboratory
Department of Geological Sciences, University of Saskatchewan
The Aqueous Geochemistry Laboratory (AGL) is an analytical facility for water chemistry in the Department of Geological Sciences. The AGL is currently supported through user fees and a partnership with the Global Institute for Water Security. The overall goal of this facility is to provide high-quality and timely quantitative elemental analyses for both academic and non-academic clients.
This laboratory supports comprehensive elemental analysis of aqueous samples ranging from fresh to brackish water.The laboratory houses several major pieces of analytical equipment to support a variety of methods including: i) inductively coupled plasma – mass spectrometry (ICP-MS); ii) inductively coupled plasma – optical emission spectroscopy (ICP-OES); iii) ion chromatograph (IC); iv) high performance liquid chromatography (HPLC); v) gas chromatography (GC); and vi) spectrophotometry. Ancillary equipment to support routine and unique sample processing requirements are also available in the laboratory.
For information on laboratory equipment, methods and fees, please contact Dr. Matt Lindsay (E: matt.lindsay@usask.ca; T: 306-966-5693).
Below are brief descriptions of the existing analytical equipment housed in the laboratory:
i) Inductively Coupled Plasma – Mass Spectrometry
Instrument: Perkin Elmer NexION300D with S10 Autosampler Description: This instrument is used for quantification of low abundance (i.e., minor, trace) elements in aqueous samples. The laboratory offers both multi-element and single-element analyses to support specific research needs. Additionally, the laboratory successfully interfaced the ICP-MS with a HPLC system to support aqueous speciation of arsenic (i.e., As(III), As(V)) and selenium (i.e., Se(IV), Se(VI)). This technique may be expanded to include aqueous speciation of other trace elements.
ii) Inductively Coupled Plasma – Optical Emission Spectroscopy
Instrument: SpectroBLUE ICP-OES with CETAC ASX-520 Autosampler Description: This instrument is used for quantification of major elements (i.e., Ca, Mg, Na, K, P, S, Si, etc.) in aqueous samples. The laboratory has developed methods for detection of select minor to trace elements (e.g., Mo, As) at detection limits approaching that of the ICP-MS.
iii) Ion Chromatography
Instrument: Dionex ICS2100 with Dionex AS-AP Autosampler Description: This instrument is used for quantification of inorganic anions (i.e., Cl-, Br-, NO3-, NO2-, SO42-, PO43-) in aqueous samples.
iv) High Performance Liquid Chromatography
Instrument: PerkinElmer Flexar HPLC Description: This instrument has been interfaced with the ICP-MS to support aqueous speciation of trace elements including arsenic and selenium. However, this instrument could be used to quantify a range of organic (e.g., organic acids) and inorganic (e.g., sulfur intermediates) compounds.
v) Gas Chromatography
Instrument: Agilent 490-PRO Micro GC Description: This field portable instrument contains two separate column modules – Molsieve 5 and CP PoraPlot U – with integrated thermal conductivity detectors (TCD). This instrument is used for quantification of dissolved gases (i.e., O2, N2, Ar, CO2, CH4) and select hydrocarbons (i.e., C1-C6).
vi) Spectrophotometry
Instrument: Hach DR 2800 (x2) Description: This instrument can be used for quantification of a wide range of reactive/redox sensitive dissolved parameters including ΣH2S, Fe(II), Mn(II), NH3-N, and o-PO4.