GWF Young Professionals
Executive Team
Meet Your Executives
Ines Sanchez-Rodriguez - University of Saskatchewan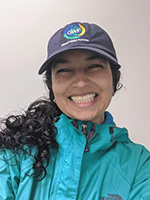 Ines is a Ph.D. student in Environment and Sustainability at the University of Saskatchewan. Ines is interested in using computational models to reach water security, with a major focus on snowmelt water partitioning during the spring melt. She is confident that open collaboration (her life philosophy) is crucial to achieving sustainability. When Ines is not working on her research or her duties as a climate activist, she enjoys biking, art movies, mindfulness practices and hero's journey literature
  Email    Open Collaboration Hydrology
---
Alex Cebulski - University of Saskatchewan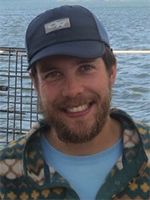 Alex stated his Ph.D. fall of 2021 at the Centre for Hydrology Lab in Canmore, Alberta with the University of Saskatchewan. The focus of his research is on improving the representation of snow interception processes in regional hydrological models. For this project he will be collecting field observations of snow accumulation in the Canadian Rockies, organizing data archives from other field sites, and modelling regional hydrology. In my spare time I enjoy skiing, mountain biking, hiking, music and anything else outside.
---
Heba Abdelmoaty - University of Calgary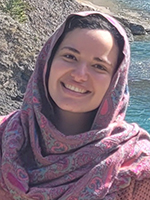 My name is Heba, a third-year Ph.D. student at the University of Calgary in the Schulich School of Engineering. My research is about the impact of climate change on precipitation extremes, globally. I deal with climate models, evaluating their products, assessing the projections, and downscaling their products. Aside from studies, I admire travelling across the world and hanging out with friends.
---
Andras Szeitz - McMaster University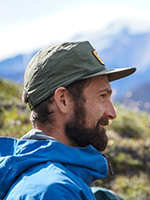 Andras is a Ph.D. student in the Watershed Hydrology Group at McMaster University. His research interest lies in headwater stream thermal regimes and their response to land cover change in northern environments, with a focus on the roles of permafrost thaw and shrubification. In his free time, Andras enjoys backpacking, canoeing, fly fishing, or any other outdoor escapade that arises!
---
Jovana Radosavljevic - University of Waterloo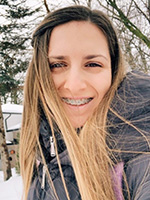 Jovana is a Ph.D. student in the Ecohydrology Research Group at the University of Waterloo. She is interested in the biogeochemistry of aquatic ecosystems, nutrient cycling of lakes, and their responses to changes in the land cover and climate change. Jovana's current research is focused on understanding the impact of road salt applications on the eutrophication symptoms of lakes and their mixing regimes. When Jovana is not working on her research, she enjoys reading, volunteering, traveling and hiking.
---
Jiangyue (Joey) Ju - University of Waterloo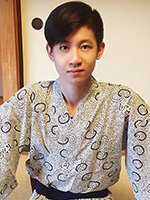 Jiangyue (Joey) Ju is a PhD student in Earth and Environmental Sciences at the University of Waterloo. His research interest lies in near surface hydrology with a focus on groundwater flow and contaminant transport modeling. Currently he is using both numerical models and artificial intelligence to understand groundwater dynamics and effect of tile drains. In his spare time, he enjoys traveling, photography, and working on old cars!
---
Caitlyn Lyons - Wilfrid Laurier University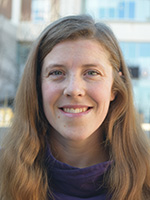 Caitlyn is a PhD student in the Forest Ecology Research Group at Wilfrid Laurier University. Her research focuses on understanding the impact of permafrost thaw on boreal trees in the Northwest Territories and more specifically on the access and use of permafrost thaw released nutrients. Caitlyn enjoys long runs with her dog, volunteering with Girl Guides, and spending as much time as possible outdoors.
---
Mehdi Aqdam - Wilfrid Laurier University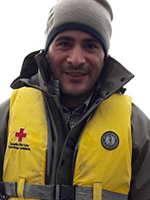 Mehdi is a postdoctoral fellow at Wilfrid Laurier University. He works with Drs Heidi Swanson and Jennifer Baltzer on the ecology and health of subarctic lakes and resident fish. His past research largely focused on population dynamics and mercury bioaccumulation in northern freshwater fish with widespread ecological and consumptive values. As an escape, Mehdi enjoys playing soccer.
---