GWF Young Professionals
Executive Team
Meet Your Executives
Emily Ogden - Wilfrid Laurier University Liaison & YP Chair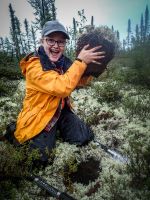 Emily is a Master's student at Wilfrid Laurier University. Her work focuses on the interactions between changing permafrost conditions and vegetation in the Northwest Territories. When not working on her thesis Emily enjoys hiking, canoeing, and sushi. 
Email: ogde9440@mylaurier.ca
Leila Eamen - University of Saskatchewan Liaison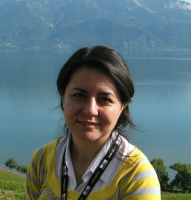 Leila is a Ph.D. Candidate in the School of Environment and Sustainability at the University of Saskatchewan. Her work contributes to understanding the interactions in the complex human-natural systems and informing robust decision-making around the efficient and sustainable allocation of limited water resources.
Email: leila.eamen@usask.ca 
Jessica Williamson - University of Waterloo Liaison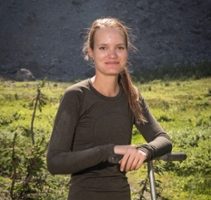 Jessica is a first-year PhD student working under the supervision of Dr. Richard Petrone on a Boreal Water Futures project. Her work focuses on identifying the impact vegetation regrowth has on water availability on reclaimed peatlands in the Athabasca Oil sands Region. Jessica is an avid backcountry camper, kayaker, and plant mom.
Email: ja5williamson@uwaterloo.ca 
Nicole Balliston - University of Waterloo Liaison Support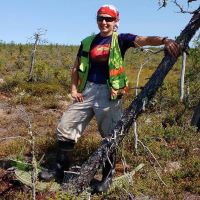 Nicole is a Ph.D. Candidate in the Geography and Environmental Management program at the University of Waterloo. Her study focuses on the impact of reduced water availability, via mine dewatering and climate change, on sub-arctic peatland hydrology and connectivity in the James Bay Lowlands. In her spare time, Nicole enjoys rock climbing, hiking, camping, and hunting for Sphagnum moss wherever she goes.
Email: nballiston@gmail.com 
Julia Cantelon - Canadian Young Hydrologic Society Representative
Email: jcantelon@dal.ca 
Erin Nicholls & Alanna Bodo - McMaster University Liaisons
Interested in Becoming a GWF YP Executive?
We're recruiting for the 2021-2022 year! 
Learn more about the roles and responsibilities of being a GWF YP executive, and apply here. 
If you have any questions or comments, please contact the GWF Outreach Coordinator, Laura McFarlan.