Missed our 2022 Annual Meeting events? 
No worries! Recorded videos for the presentations have now been posted online. Click below to watch on Youtube:


For detailed description of these events, please go to the IMPC's 5th Annual Meeting EVENT WEBPAGE.
The Integrated Modelling Program for Canada, or "IMPC," is a transdisciplinary research program bringing together scientists and stakeholders from six Canadian universities, twelve government agencies and more than ten end-user communities. This team provides a unique expertise that integrates atmospheric science, hydrology and ecology with social science, computer science, economics, and water resource engineering.
IMPC aims to develop modelling capability for the prediction and management of change primarily in the Nelson Churchil River Basin of Canada to contribute to extending GWF modelling innovations across Canada's seven major river basins. The research themes of IMPC are designed to diagnose, simulate, and predict interactions amongst natural and human-driven water resource components of the changing Earth and environmental systems, and to deliver optimal decision-making tools and solutions for uncertain future water resources, considering the range of stakeholder needs in Canada's major river basins.
Our Story
Across Canada water management is impeded by fragmented systems of governance and increasing climate uncertainty. Water governance in Canada adheres to provincial and municipal boundaries rather than river basin boundaries. The result has been jurisdictional confusion and piecemeal science. Forecasting and prediction systems make excellent policy support tools, but they vary greatly in design and application. 
Before IMPC, a model that brought together transdisciplinary research was lacking, and implications of human-driven and climate changes on Canada's water resources were not understood well. The idea for IMPC was introduced in 2017 by prominant researchers from 6 universities with input from 12 government agencies and 10 different user groups to address some of these issues. Our program was specifically designed to link diverse research disciplines and investigator-user communities to develop and integrate complex modelling capabilities for Canada's seven major river basins under four interconnected themes: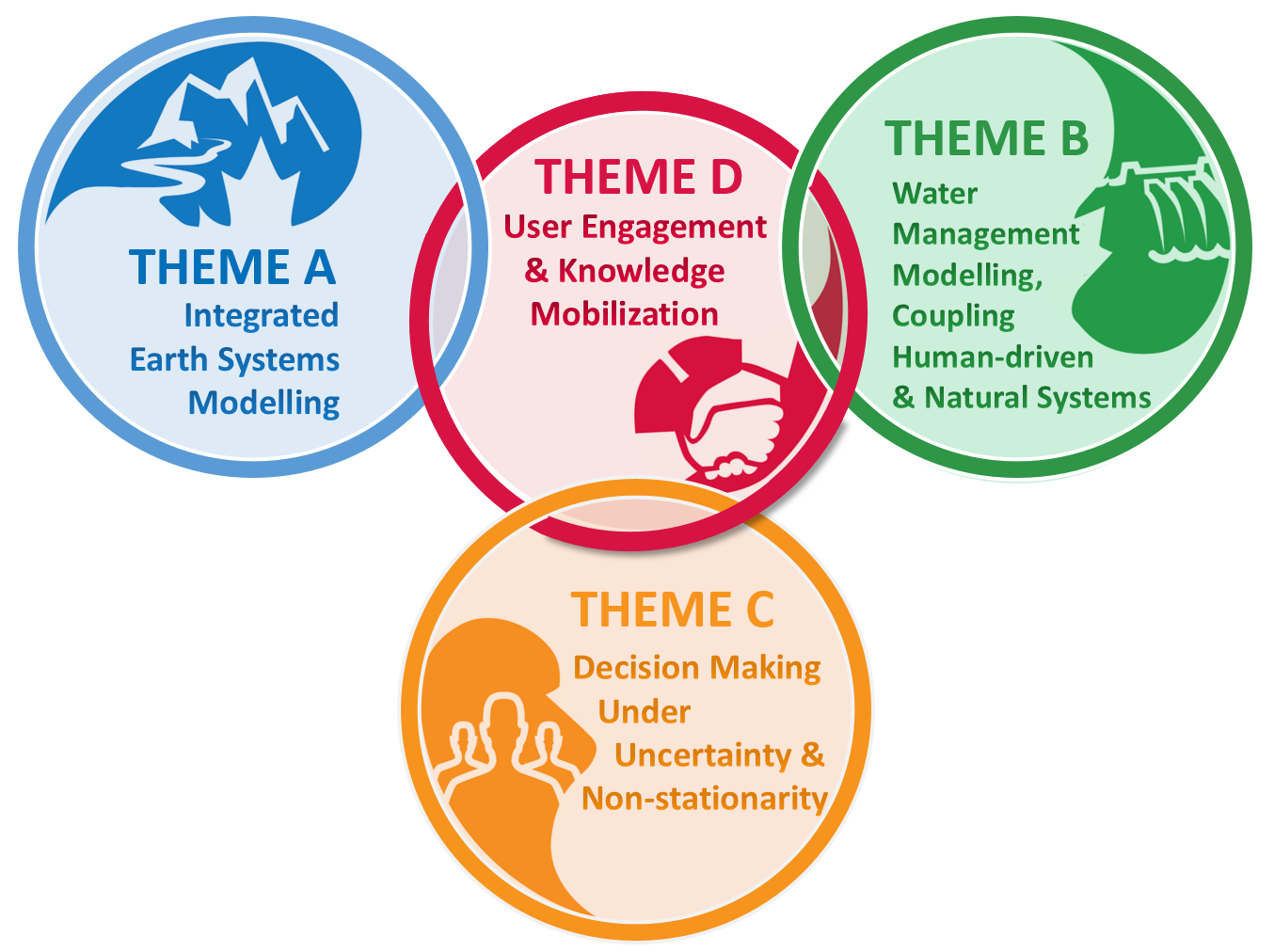 Click below to explore each theme
Our Team
This year our team has successfully published 44 refereed papers (262 to-date), delivered 35 presentations, won 10 prestigious institutional, national and international awards, and has been actively engaged in more than 25 international collaboration and leadership roles. Since 2017 over 128 highly qualified personnel have contributed to IMPC and Core Modelling team goals under 15 investigators (24 MSc, 31 PhD, 32 Post-docs, 15 Research Associates, 9 Research Scientists, and 6 Visiting Scholars; and 11 others)
Dr. Saman Razavi 
Principal Investigator

   




Dr. Karl-Erich Lindenschmidt 
Co-Principal Investigator