Dear Colleagues, Students, Collaborators and Friends of Global Water Futures,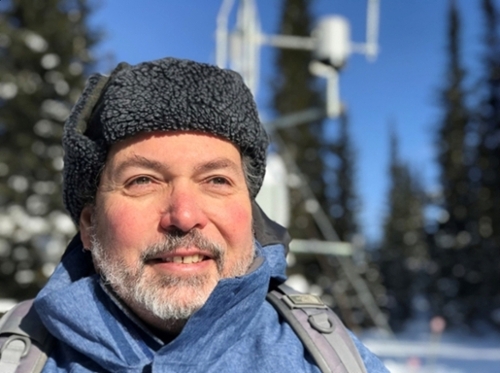 I hope you are all keeping well during these difficult times. The pandemic has affected our lives in profound ways and has forced us all to find new ways to live, work, and stay whole. It is therefore with great pride that we can reflect upon how those in the GWF program have risen to the challenge of advancing science during the greatest disaster of our generation. There are many things we cannot do in the pandemic, but major elements of the GWF program continue to advance and lay the foundation for better water futures, and I am pleased to be able to share some exciting updates.
The GWF Strategic Management Committee has recently approved the funding of 12 new Transformative Science projects valued at $2.52 million. The new projects—which include research into climate projections, water-borne diseases, and metal release in thawing permafrost environments—are led by investigators from the University of Saskatchewan, McMaster University, Wilfrid Laurier University, University of Waterloo, Université du Québec à Montréal and McGill University.
With these 12 new projects, the 11 renewals of the User-led projects, and new Affiliated Projects, GWF sustains 64 projects and core teams with direct funding of $69 million. These projects and teams have become very productive as you can read in the new science features section and news sections.
This deployment also marks the full allocation of GWF's funding from the Canada First Research Excellence Fund and the movement into the second half of the program. GWF is now working with 478 partners, users and collaborators and showing true transdisciplinary research through these collaborations, which have leveraged $260 million of research funding to the program for total GWF funding of $338 million. GWF funds 190 professors from 18 universities across Canada who have hired over 900 students and scientists, operate over 60 water observatories, lead or advise 56 international research programs, have received 208 awards, recognitions, scholarships and fellowships, have been ranked at 1st globally in science dissemination and 4th globally in quality of research by the Web of Science, have delivered 607 conference presentations in addition to 192 plenary, keynote and invited speaking engagements, and have attracted 14 international visiting fellows and secured 26 international joint faculty appointments. This is remarkable progress and shows that GWF has truly transformed Canadian water science and is well poised to deliver on its objectives.
GWF has several exciting initiatives, one being its work to help revitalize Canada's water strategy. To do so it collaborated with FLOW and other partners from across Canada such as Massey College and AquaForum to create the Water Security for Canadians report, which identifies the need to create a Canada Water Agency as a way to modernize the nation's water institutions, governance, policies and legislation. The Government of Canada has shown commitment to a Canada Water Agency in the 2019 mandate letters from the Prime Minister to the Minister of Environment and Climate Change Canada and the Minister of Agriculture and Agrifood and reaffirmed in the Sept 2020 Speech from the Throne. GWF has organised a series of workshops, panel discussions and briefing documents as part of public consultation processes to inform the creation of the Agency which can be found here.
Another GWF initiative is to combine science and art to communicate better the challenges of water security during climate change. We started with Artist in Residence, Gennadiy Ivanov who has his next exhibition of GWF-themed art at the Russian Embassy in London, UK following a successful exhibition in Canmore, AB. Now with the new Virtual Water Gallery led by Dr. Louise Arnal, we hope to expand collaborations between artists and scientists to explore water security themes and also to provide an online home for this art during the pandemic.
GWF has a series of webinars such as the Distinguished Lecture Series and several topical series that can bring us together in this time of relative isolation. We will continue to offer this programming over the winter.
It can seem like the worst of times as we struggle to live with COVID-19, but we can make the best of these times through continuing to advance science to solve the urgent water problems of Canada and the world. Thank you all for your efforts to make this the largest and certainly one of the best university-led freshwater research programs in the world.
Yours sincerely,
John Pomeroy, GWF Director