Meeting Summary
GWF Final Open Science Meeting - "Results, Capacities, and Solutions"
We are delighted to announce the final in-person GWF Open Science Meeting.  At this meeting we will present the penultimate results of GWF and start to outline the final synthesis of results into a user question-centric framework.   As GWF projects and core teams near completion of their work, this meeting will focus on synthesizing the major outcomes of the program by bringing us together to share our activities, results, impacts and stories.  It will also be the launch of the newly funded Global Water Futures Observatories (GWFO) project that will allow many of our field and laboratory research sites to continue operations and data management to 2029.  The meeting will be organized around synthesis topics and themes with high-level presentations and panel discussions in plenary, with time for poster viewing and networking.  There will be a showcasing of GWF artwork throughout the meeting and a series of activities organized by and tailored for the GWF Young Professionals.  The newly renovated Wanuskewin Heritage Park will host us again for an afternoon of Indigenous cultural sharing and learning, and hearing from our Indigenous-led projects and partners on this essential part of GWF—the amplification of Indigenous voices, perspectives, and knowledge.     
Registration is now open and includes a call for abstracts for posters.  We encourage you to attend in person to be able to fully engage and participate in the meeting which will also have some parts broadcast online.       
Registration and Abstract Submission
The GWF 2023 Open Science Meeting is open to all our participants, partners and users, and to those from outside of the program with an interest in water science and making connections with GWF researchers and partners.  All attendees must abide by the GWF code of conduct, and everyone who plans to attend or participate online must register through the link below.  Registration is free of charge but is limited based on capacity and is on a first-come basis.  The deadline to register for in-person attendance is April 30.
We are now accepting abstracts for poster presentations, with an option for a 2 minute "lightning talk" in a plenary session. A lightning talk is meant as a quick overview to convey the essence of the poster and to draw people to come and visit you during the poster sessions.  You must also register to attend using the link above.  Abstracts can be submitted until the end of April, but we encourage submission sooner rather than later and these will be evaluated for acceptance on an ongoing basis.  If you wish to be considered for a lightning talk, your abstract must be submitted by April 15.   
Meeting at a Glance and Agenda
 

Sunday,

May 14

Monday,

May 15

Tuesday,

May 16

Wednesday,

May 17

Morning
Opening Session and Thematic/Topical Panels
Thematic/Topical Panels and Poster Session
Thematic/Topical Panels, Poster Session, Meeting Closing
Afternoon
Lunch and Indigenous-focused and led events at Wanuskewin Heritage Park

Lunch, and Invited Luncheon Speaker; 

Thematic/Topical Panels and Poster Session

Lunch and Departure

Young Professionals field trip to St. Denis National Wildlife Area

Evening
Sunday Evening Reception (USask Convocation Hall)

Reception, Dinner;

Public Art Exhibition

Reception, Dinner

Invited Dinner Speaker

Young Professionals Social Night
Click here to view the Full Meeting Agenda. Some printed copies will be avaialble upon arrival at the meeting.  
List of Poster Lightning Talks.
Accommodation Check-in and Maps
Darrell Paskimin - Grass Dancer & Singer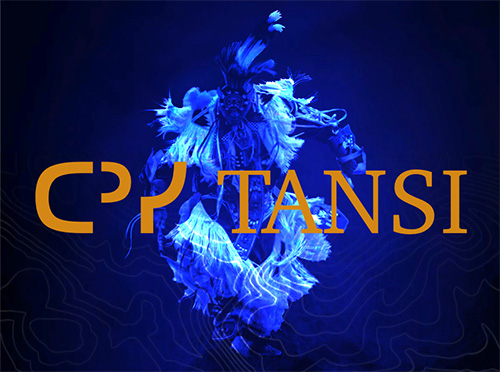 Darrell Paskimin will be welcoming attendees into the space at Wanuskewin with drum and song on Monday afternoon.
Darrell is a Nehiyaw Plains Cree member of Sweetgrass First Nation in Treaty Six Territory. His background is cultural and community-based.
Darrell has been a Grass Dancer for the past 33 years and a singer with the renowned family drum group BLACKSTONE for 36 years. As a substance-free group, Blackstone advocates for a holistic worldview and way of life.
Some of Darrell's accomplishments include performances at the 1996 Summer Olympics in Salt Lake. He has travelled to Japan with The Theater of Yugen (San Francisco) on a collaborative production of Noh and Indigenous dancing and singing. Darrell has also performed in Qatar, Saudi Arabia representing First Nations peoples.
As Musical Director for The American Indian Dance Theater out of New York City, Darrell oversaw rehearsals and performance coordinations. He was also featured in the IMAX production, "Pulse: A Stomp Odyssey". Most recently, he focuses his efforts into giving back to the community by teaching elementary and high school students First Nations teachings.
Virtual Water Gallery

GWF's Virtual Water Gallery will be hosting an art-science exhibit for the duration of the GWF Finale at TCU Place. Step through this exhibit and follow the flow of water through the Canadian landscapes, from mountains to shore, and explore the challenges our water faces on that journey through time and space. Let the exhibit inspire you to reflect on your research and draw your own water story using the doodle station in the exhibit.
The public will be invited to tour the exhibit on the evening of Monday, May 15th – GWF Finale attendees are also welcome to enjoy the exhibit at this time!
Volunteer Opportunities
Interested in volunteering?
There are a number of spots available for each position. Volunteer certificates will be awarded for your time!
Please contact Viviana Barrera Nino (dvb448@campus.usask.ca) if you are interested.
Volunteer Positions
Accommodation Ambassador
Do you enjoy welcoming out-of-town visitors? Perfect! This role requires a big smile and the willingness to lead the check-in and check-out processes for out-of-town guests at the AOSM campus accommodation. In addition to managing the tracking sheets, you will provide any additional help or information to guests at Voyager Place on Campus. We would have morning shifts (as early as 7 am) and evening shifts (No later than 11 pm).
Registration Host
If giving away things makes you happy, this role is for you!  As part of our registration team at the conference venue TCU Place in downtown Saskatoon, you will play an in important role in ensuring that the conference runs smoothly.  You will work at the registration desk to check in registered participants, provide conference package (including swag), and troubleshoot any onsite registration challenges. 
Poster Session Room Captain
Do you have strong attention to detail, great organizational skills, and enjoy supporting your colleagues? The poster session room captains will take charge of setting up posters, printing posters if necessary, set up and tear down of the poster sessions at TCU.  You'll be the first to gain access to their information, and your coordinating skills won't go unnoticed! 
Technical Assistant
If troubleshooting Tech issues comes easily to you, we would love your technical support during the conference at TCU. You will work alongside the professional technical team at TCU place, supervise the zoom transmission, and help with glitches or last-minute issues so presenters can shine.
Finale Team! Post Event Tear-Down
All good things must come to an end! We would love your help leaving the TCU as neat as possible and closing the event with great energy. Help tear down the conference set-up and ensure that leftover materials are returned to campus. Your energy and enthusiasm will be much appreciated. 
Transportation Leaders
Get your orientation and guiding skills at display by being part of the team leading the way to the loading zone for bus pick up and drop off and ensuring everyone gets from the University to TCU on time to start a great day. 
Extra Drivers
Do you have a car and love driving and chatting? Because that's precisely what we need from you to ensure everyone gets to the conference at TCU even if they get stranded, sharing music and stories is encouraged!
Wanuskewin Liason
Are you keen on learning more about Traditional Knowledge and First Nations engagement? We need you to support activities at Wanuskewin and help ensure that people have information and directions. Overall you will assist the organizers to ensure this event runs smoothly.
Travel Support and Accommodation
Limited travel support and local accommodation is available for GWF participants (i.e., researcher, student, staff, or community member who is part of GWF projects and programs).  There is limited support available and will be on a first-come basis.  Meals will be provided at no cost for all attendees.  Housing will be at the University of Saskatchewan residence and local transportation to all meeting events will be provided.
Accessibility
GWF values equity, diversity, and inclusion.  If you require any support to make the meeting accessible for you, please get in touch with
gwfedi@usask.ca
as soon as possible so that we can work with you to ensure the venue, accommodation, and transportation are accessible.
COVID-19 Safety Protocol
We are delighted to welcome everyone in-person and online to the Global Water Futures Finale. We must take every measure possible to prevent COVID-19 throughout the event.
The conference venue TCU Place in Downtown Saskatoon is committed to the highest standards of cleaning and ventilation and has achieved a GBAC STAR™ Facility Accreditation from the Global Biorisk Advisory Council™ (GBAC).
Although vaccines and masks are not mandatory in the province of Saskatchewan, we strongly recommend that participants receive up to date COVID-19 vaccines and booster shots in their home jurisdiction and wear a high-quality KN95 mask throughout the event. Masks will be provided at the event if you do not have a mask.
Rapid test kits will be available at registration, and we strongly recommend testing daily before the event and staying home from the event if you test positive.
Please do not come to the GWF AOSM if you are feeling unwell, experiencing any symptoms of COVID-19, or test COVID-19 positive five days or less before the event. If you become COVID-19-positive during the event, please refrain from removing your mask and isolate as soon as possible.
Online participation through Zoom is available, and if, for any reason, you are feeling unwell, please respect those participants who may be medically vulnerable and participate online.
If you test positive for COVID-19 during the event and are staying in campus accommodation, please get in touch with Michelle Martel-Andre via email: michelle.martel-andre@usask.ca
If you are travelling from out of the Province of Saskatchewan, please ensure you have travel medical insurance. The Global Water Futures research program will not cover any expenses related to illness, isolation, and travel cancellation.
GWF Code of Conduct
Treat all participants with dignity and respect in accordance with the principle of

 

Manācihitowin: a Cree/Michif phrase that translates to 'let us respect each other'.
Participate with academic integrity in accordance with the University of Saskatchewan's

 

Guidelines for Academic Conduct.
Provide your true professional identity, affiliation, and, where appropriate, contact information, at registration, and during attendance and conference sessions, as required.
Demonstrate respect for others by practicing active listening skills (e.g., keeping microphones muted while others speak, asking questions, engaging in an open dialogue of ideas).
Respect the rules and policies of the meeting hosts including the digital platform providers.
There will be no tolerance for any behavior that is considered by a participant to be harassment, bullying, threatening, violent, or aggressive.
Should anyone engage in conduct that constitutes harassment, bullying, threatening, violence, or aggression they will be immediately removed from the event.
If you need to report a violation of this code of conduct please email

 

GWFEDI@Usask.ca. This account will be monitored throughout the event.
Practice accountability by working together to identify problems and adjust practices to create a welcoming environment for everyone.
Workshop: Create Inspiring presentations for the GWF Finale
GWF Young Professionals, with special guest Nancy Goucher (GWF Knowledge Mobilization Specialist), hosted a 1-hour virtual workshop on tips for delivering inspiring lightning talks and creating effective research posters. View the recording below: