SASKATOON – The world is entering an era of immense water-related threats. Climate change and human actions are altering precipitation patterns, reducing snowpacks, accelerating glacial melt, intensifying floods, and increasing the risk of droughts. This change has tremendous implications on the future of human health and food production as it relates to our environment.
To help address this challenge, The Global Institute for Water Security (GIWS) and Global Water Futures (GWF) has been awarded a $1.37 million grant to establish the Smart Water Systems Laboratory (SWSL).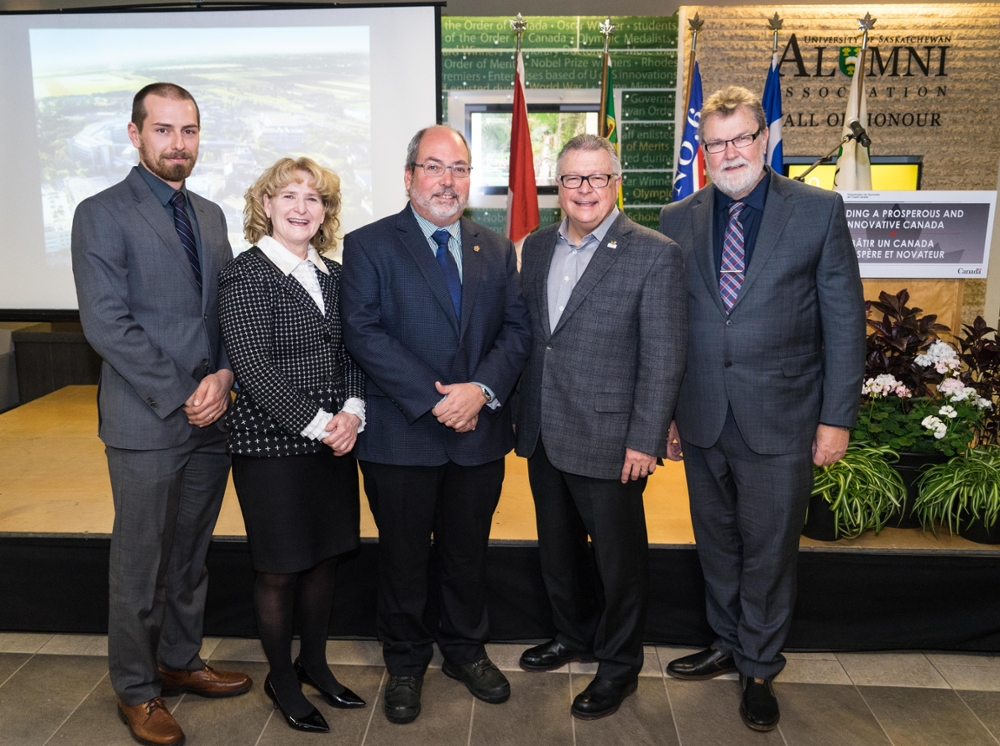 SWSL will transform the observation of Canadian waters by detecting change in water quantity and quality at high resolutions. SWSL will develop novel sensors that measure snowpacks, ice, open water, flooding, streamflow, soil moisture, wetlands, vegetation and algal growth. Many of these sensors will be deployed on specialized all-weather drones (unmanned aerial systems) for rapid deployment across Canada with first applications in the Prairies and the mountain headwaters of the Saskatchewan River Basin.
"Water is Canada's most precious natural resource—one that drives our economy, supports our communities and is the basis for our ecosystems and life itself.  It is a Treaty resource – shared amongst all Canadians," said John Pomeroy, director of GWF and professor of hydrology at the University of Saskatchewan. "It is also the source of our most expensive natural disasters whether due to floods, droughts or wildfire".  Moreover, it is changing rapidly.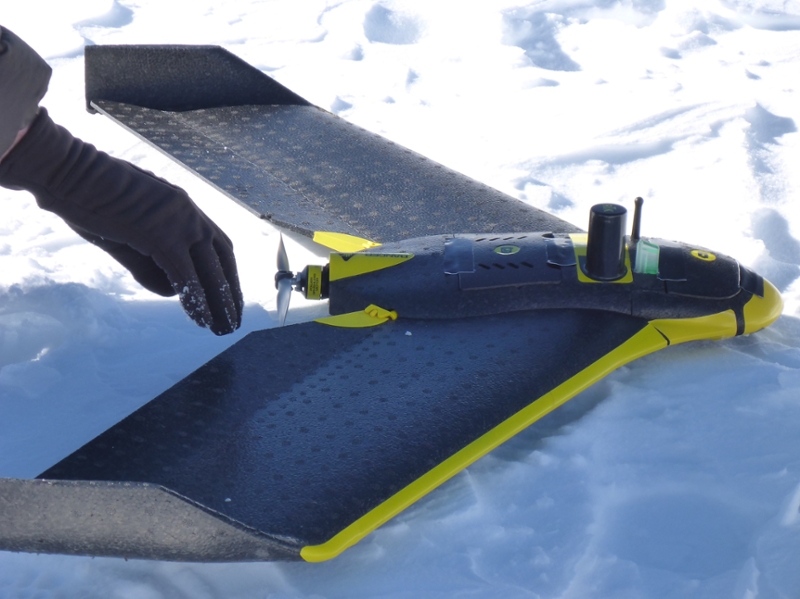 The Government of Canada, through Western Economic Diversification Canada, will provide $1,374,576 to SWSL. Additional funding is provided by the U of S, GWF, and industry contributions.
"Climate change has started the "Great Thaw" and with economic growth and changing land use we now have more damaging droughts, fires, floods, algal blooms, and water quality advisories than in the past, yet also emerging opportunities for food, energy and water management," said Pomeroy.
Key Benefits of SWSL
New capabilities for measuring and forecasting water quality and quantity.
Increased ability to predict the threat of disaster from floods and droughts.
Information for communities and industries to reduce and manage their flood risk.
Information for farmers and ranchers to manage drought impacts on food production.
New opportunities to develop environmental technologies in Canada.
About Global Water Futures
Global Water Futures is a seven-year, University of Saskatchewan-led research program established within the Global Institute for Water Security in 2016 and funded in part by a $77.8-million grant from the Canada First Research Excellence Fund. The research goal is to transform the way communities, governments and industries in Canada and other cold regions of the world prepare for and manage increasing water-related threats. The program was developed and funded in part by the University of Saskatchewan with three key partners--the University of Waterloo, McMaster University, and Wilfrid Laurier University. It includes hundreds of researchers at 18 Canadian universities and works with 138 user groups. 
Additional Media Pickup 
Water Canada - Global Institute for Water Security Receives $1.3m to Develop Sensors (Nov. 16, 2017)
Farms.com - Boosting Canada's Global Expertise in Water Security and Precision Agriculture Research (Nov. 16, 2017)
Canadian Insider - Boosting Canada's Global Expertise in Water Security and Precision Agriculture Research (Nov. 15, 2017)
Markets Insider - Researchers receive new support to further studies in areas such as education, immigration and technology (Nov. 15, 2017)
Cision - Boosting Canada's Global Expertise in Water Security and Precision Agriculture Research (Nov. 15, 2017)
Global TV - University of Saskatchewan research funding update (Nov. 22, 2017) 
Check out some of our drone research