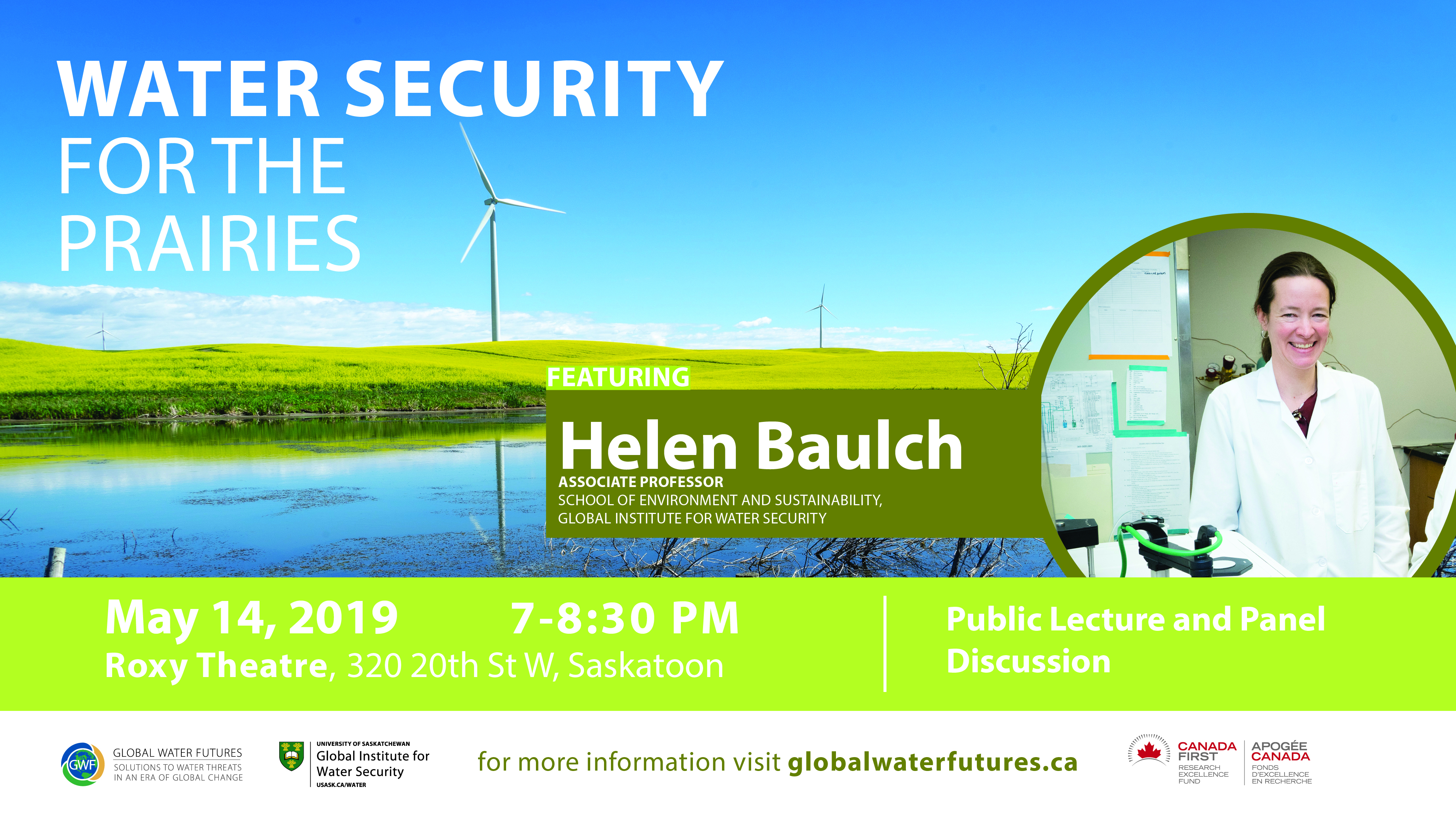 The agenda for the night is as follows:
Welcome: John Pomeroy
Keynote: Helen Baulch (Prairie water issues and challenges)

Helen Baulch is a biogeochemist, an associate professor, and a Centennial Enhancement Chair at the University of Saskatchewan.  Her work is focused on water security in the prairies -- understanding drivers of pollution, and consequences to aquatic ecosystems and to humans.  Helen has published more than 50 journal papers and 12 news articles.  Her work is motivated by the need for solutions to address growing issues of water insecurity; work often done in collaboration with partners in government and industry.  She is the recipient of a 2019 Provost's outstanding teacher award.  

GWF video screening
Panel Discussion
Panelists: Chris Spence, Corinne Schuster-Wallace, Martyn Clark, Patrick Lloyd-Smith, Phil Loring, Graham Strickert, Colin Whitfield, Markus Hecker (each will briefly respond for 2 minutes, then have open Q&A)
Moderator: Lawrence Martz
See the event agenda and the speaker bios by clicking here.
Event Details
When:

Time:

07:00 PM - 08:30 PM

Location:

Roxy Theatre, 320 20th St W, Saskatoon