Time
PDT: 10:00 am-12 pm
MDT & CST: 11:00 am-1:00 pm
CDT: 12:00-2:00 pm
EDT: 1:00-3:00 pm
ADT: 2:00-4:00 pm
NDT: 2:30-4:30 pm
Description
The Government of Canada is creating a new Canada Water Agency to "work together with the provinces, territories, Indigenous communities, local authorities, scientists and others to find the best ways to keep our water safe, clean and well managed". Designing the Agency to foster successful co-development and collaboration with Indigenous peoples is critical to modernizing water management and ensuring water security for all and for future generations. Global Water Futures (GWF) supports co-led research on water issues affecting Indigenous people across Canada, with the goal of supporting water decolonization in Canada.
Designing the Canada Water Agency for Successful Co-development and Collaboration with Indigenous Peoples is a 2-hour national webinar that will bring together members of the GWF network, Indigenous communities and organizations, and water management professionals interested in learning about and discussing nation-to-nation approaches to co-development, -drafting and -management of policy, legislative, and governance reforms necessary for water management in Canada. The discussion will feature a moderated panel of experienced Indigenous water leaders and knowledge holders to foster a discussion on how to design the Canada Water Agency for more inclusive water science, information, governance, and management decisions that respect Indigenous peoples' goals, self-determination, and inherent and treaty water rights and responsibilities.
This webinar will build on the discussions during the National Water Policy Panel on May 13th and the Agriculture Considerations for the Canada Water Agency workshop on June 25th. Both event recordings and supporting materials are available for on demand viewing.
Please see the supporting considerations paper linked below for additional context:
The Event Will
Highlight and share some advances in GWF research with Indigenous communities that is relevant to the Canada Water Agency;
Support and provide a space for voices of Indigenous perspectives to speak to the Government of Canada's development of a Canada Water Agency; and
Document priority issues for the Canada Water Agency identified through discussions.
Agenda
Time
(CST)
Topic
Presenter(s)
11:00-11:05 a.m.
Start 
11:05-11:10 a.m.
Elder opening

Elder Roland Duquette

11:10-11:20 a.m
GWF welcome
Dr. John Pomeroy
11:20-11:35 a.m
Co-creation of Indigenous community water research and tools
Dr. Dawn Martin-Hill, McMaster University
11:35-11:55 am
One-on-One with Michael Miltenberger former NWT MLA and Environment Minister
John Pomeroy and Michael Miltenberger
11:55 a.m.-12:35 p.m.

Moderated panel discussion facilitated by Dr. Deborah McGregor, York University

 

Featuring:
Prof. Aimée Craft, University of Ottawa
Mr. Gary Carrier, Cumberland House Fisherman's Cooperative
Dr. Dawn Martin-Hill, McMaster University
Mr. Michael Miltenberger

12:35-12:50 p.m.
Audience Q/A
12:50-12:55 p.m.
Summary and closing remarks
Dr. Deborah McGregor and John Pomeroy
12:55-1:00 p.m.
Elder closing

Elder Roland Duquette
Presenters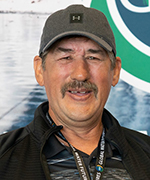 Gary Carrier
Cumberland House Fishermen's Cooperative
Mr. Carrier, of Cree First Nation is a trapper, fisherman, hunting outfitter and president to local fisheries, but he describes himself to be an advocate for the health of the Saskatchewan River Delta more than anything else. He's lived and worked in the delta all his life and has learned trapping practices from his grandfather. He has provided logistic and field support to researchers from across the globe and has been involved in numerous stewardship activities to protect the largest freshwater delta ecosystem in North America.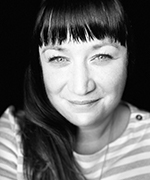 Aimée Craft
Associate Professor, Faculty of Common Law, University of Ottawa 
Prof. Craft is an Anishinaabe-Métis lawyer from Treaty 1 territory in Manitoba. She is an internationally recognized leader and researcher in the area of Indigenous laws, treaties and nibi (water). She is the former Director of Research at the National Inquiry into Missing and Murdered Indigenous Women and Girls and the founding Director of Research at the National Centre for Truth and Reconciliation. She practiced at the Public Interest Law Centre for over a decade and in 2016 she was voted one of the top 25 most influential lawyers in Canada.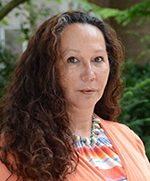 Dawn Martin Hill
Associate Professor, Department of Anthropology and Indigenous Studies Program, McMaster University
Dr. Martin-Hill's research focuses on Indigenous knowledge & cultural conservation, Indigenous women, traditional medicine and health and the contemporary practice of Indigenous traditionalism. She co-leads GWF-supported research projects with Indigenous communities. She is Mohawk of the Wolf Clan and resides at Six Nations of the Grand River.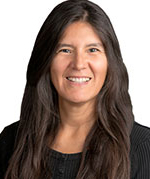 Deborah McGregor
Associate Professor and Canada Research Chair in Indigenous Environmental Justice, York University
McGregor's research has focused on Indigenous knowledge systems and their various applications in diverse contexts including water and environmental governance, environmental justice, forest policy and management, and sustainable development. She is Anishinaabe from Whitefish River First Nation, Birch Island, Ontario.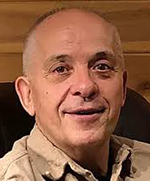 Michael Miltenberger
Former MLA and Minister of Environment and Natural Resources, Northwest Territories 
Mr. Miltenberger is currently the Principal of North Raven, working on environmental and energy issues, governance and collaborative consent. Michael served in the NWT Legislature from 1995-2015, 14 of those years as a Cabinet Minister including posts as Deputy Premier and Minister of Environment and Natural Resources. He has, and continues, to lead and advise numerous co-drafting and collaborative consent approaches in the NWT and Manitoba. He lives in Fort Smith, NWT.
Event Details
When:

Time:

11:00 AM - 01:00 PM CST

Location:

Zoom
Contact
Stephanie Merrill