Designing the Canada Water Agency: What We Have Heard is a 90-minute national webinar that will present highlights of GWF's virtual engagement series Water Security for Canadians. The event will include the insights heard from GWF water and climate scientists, water governance and policy experts, Indigenous knowledge holders, and water managers in federal, provincial, territorial and municipal agencies. The webinar will feature Parliamentary Secretary for the Canada Water Agency, Terry Duguid, M.P., and moderator Tom Axworthy will lead a panel of guests who will discuss what we still need in order to realize a modern and leading Agency necessary to ensure water security for all, for all generations. 
Agenda
Time (CST)

Topic

Presenter

11:00-11:05 a.m.

Webinar start and Housekeeping

Stephanie Merrill

11:05-11:20 a.m.

What we Have Heard: GWF's Water Security for Canadians Engagement series

John Pomeroy and Stephanie Merrill, Global Water Futures

11:20-11:30 a.m.

Government of Canada Update on Canada Water Agency Developments

Parlimentary Secretary for the Canada Water Agency, Terry Duguid, M.P.

11:30 a.m.-12:10 p.m.

Moderated Panel Discussion: What we still need to realize a modern and leading Agency

Facilitated by Tom Axworthy and featuring:

Nan-B de Gaspé Beaubien, Co-Chair, Gaspé Beaubien Foundation

Oliver Brandes, Chair, Forum for Leadership on Water and Co-Director, POLIS Project on Ecological Governance, Centre for Global Studies, University of Victoria

Dawn Martin-Hill, Associate Professor, Department of Anthropology and Indigenous Studies Program, McMaster University

Robert Sandford, Global Water Futures Chair of Water & Climate Security, United Nations Institute for Water and Environmental Health

Colleen Sklar, Executive Director, Winnipeg Metropolitan Region

12:10-12:25p.m.

Audience Q/A

Stephanie Merrill

12:25-12:30p.m.

Summary and closing remarks

Tom Axworthy and John Pomeroy
This webinar will build on the past discussions during the National Water Policy Panel, Agriculture Considerations for the Canada Water Agency Workshop, Co-Designing the Canada Water Agency with Indigenous People, and events by partner organizations. All event recordings and supporting materials are available for on demand viewing.
Speakers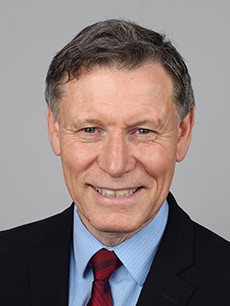 Parliamentary Secretary Terry Duguid was elected as the Member of Parliament for Winnipeg South in 2015 and was re-elected in 2019. He is currently the parliamentary secretary to the Minister of Environment and Climate Change in respect to establishing the Canada Water Agency. Over his career, he has demonstrated many examples of leadership in community building and environmental protection, in both the public and private sectors.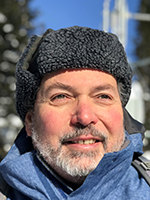 Dr. John Pomeroy holds the Canada Research Chair in Water Resources and Climate Change and is a Distinguished Professor at the University of Saskatchewan, where he directs the Global Water Futures Program. His research focuses on developing better understanding, prediction, and management of water in Canada and cold regions around the world.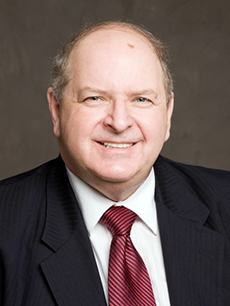 Dr. Axworthy has had a distinguished career in government, academia, and philanthropy and is currently the Chair of Public Policy at Massey College. Water policy has been a consistent theme throughout Dr. Axworthy's career, in both the Prime Minister's Office and as Secretary General of the InterAction Council and as President of the Gordon Foundation.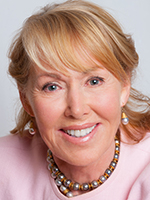 Nan bowles de Gaspé Beaubien. Nan-b is a businesswoman and Co-chair of the de Gaspé Beaubien Family Foundation, where she devotes her time to supporting enterprising women and families, public health and environmental causes, specifically water preservation on the Great Lakes and across Canada. Using technology, such as though the well-known "AquaHacking" program, the family Foundation has influenced public policy as well as supported 25 entrepreneurial businesses working to solve critical water issues.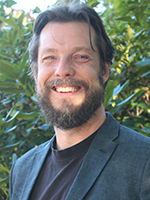 Oliver M. Brandes is an economist and lawyer by training and a trans-disciplinarian by design. He serves as Co-Director of the POLIS Project on Ecological Governance, based at the University of Victoria's Centre for Global Studies (CFGS), where he leads the POLIS Water Sustainability Project. His work focuses on water sustainability, sound resource management, public policy development, and ecologically based legal and institutional reform.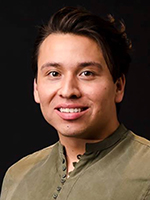 Chief Mark Hill is Chief of Six Nations of the Grand River, the most populous First Nation in Canada. He was elected Chief in 2019, after nearly a decade of experience as a band councillor. He was raised on Six Nations and is a member of the Lower Cayuga Nation, Bear Clan.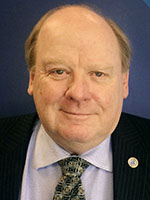 Bob Sandford holds the Global Water Futures Chair in Water and Climate Security at the United Nations University Institute for Water, Environment and Health. Bob is an accomplished writer and policy adviser and is committed to translating scientific research outcomes into language decision-makers can use to craft timely and meaningful public policy and to bringing international example to bear on local water issues.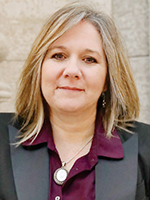 Colleen Sklar is the Executive Director of the Winnipeg Metropolitan Region where she works with local leaders to build opportunities for collaboration on land use planning, infrastructure investment, economic development, and water management and protection. Colleen is a strong proponent of local level engagement to build resilience into the future and leads the Lake Friendly Initiative, aimed at creating action to protect and preserve Manitoba's freshwater resources.
Event Details
When:

Time:

11:00 AM - 12:30 PM CST

Location:

Webinar
Contact
Stephanie Merrill