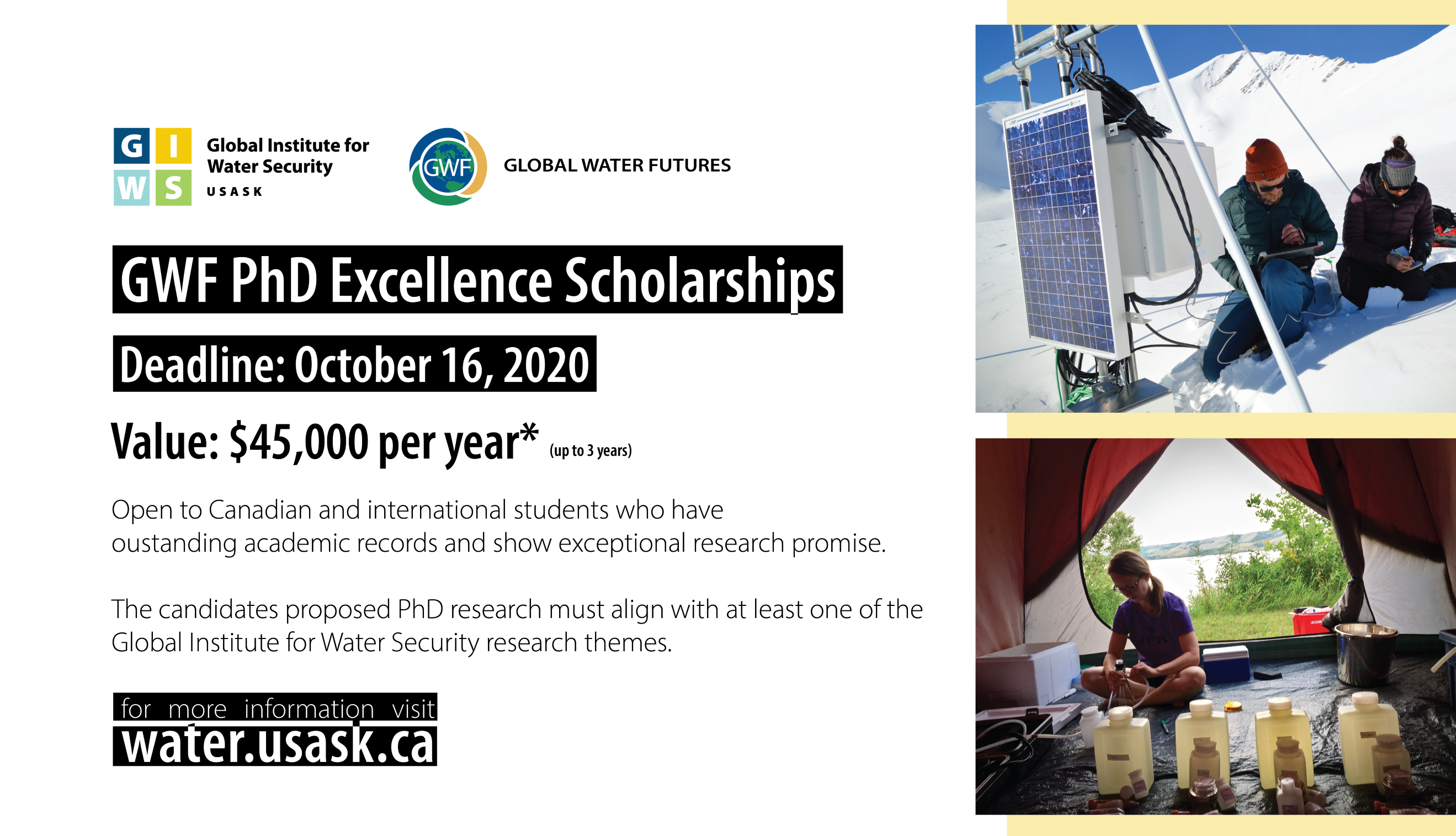 GWF PhD Excellence Scholarships
The Global Water Futures (GWF) PhD Excellence Scholarship is an entrance scholarship that is offered to students who have outstanding academic records, show research promise, have exceptional communication, interpersonal and leadership abilities, and at the time of application have not yet accepted or registered for a PhD program at University of Saskatchewan. 
Please note that positions posted with GWF are located at all affiliated institutions (find location in job title). 
For more information on affiliated institutions, facilities and cities, please visit here.