Learn ways to ensure your project makes a lasting impression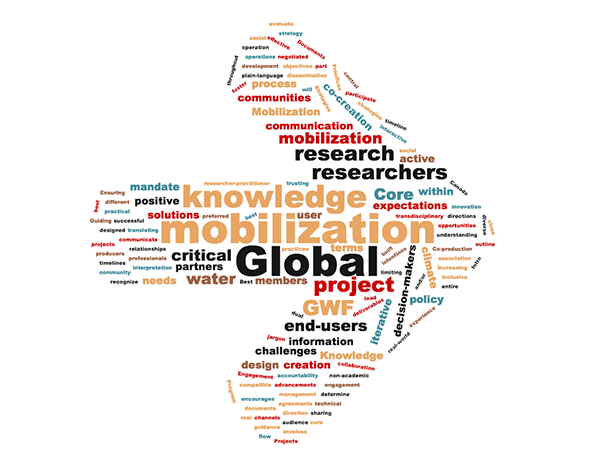 Knowledge Mobilization (KM) comes in all shapes and mixes, from briefing notes to workshops; community engagement to co-creation of research questions. Learn how through the KM Webinar Series. Starting in October 2018, the new KM Webinar Series will cover a variety of topics to help you harness the power of KM to ensure your project makes a lasting impression.
Knowledge Mobilization Webinar Series
The KM Core Team is hosting a series of webinars to increase awareness about the value and principles of KM. Aimed at students, young professionals, researchers and PI's in the GWF network, the webinar series will provide content that touches on various elements of KM, share examples of successful initiatives in action, and discuss and troubleshoot common challenges that arise across the network. 

Scheduled between November 2018 and April 2019, the webinar series will facilitate:
your understanding of what KM is, what it isn't;
how to engage specific groups of end-users; and
can even help with your yearly reporting!
Webinar 3 (Feb 1): Research with Indigenous Communities
As most GWF research projects are located either on traditional Indigenous territories or reserve lands across Canada, the need to develop best practices for ethical research involving Indigenous communities, peoples, lands, and knowledge are essential to their success. Our third KM webinar will focus on developing a better understanding of the unique history and needs of Indigenous peoples and communities. Through interactive conversation and real examples illustrating best practices; the similarities and differences between the Indigenous and Western worldviews; and expectations of funding agencies, we will begin to pave the way to ethical, inclusive, and synergistic research outcomes in the spirit of co-creation with Indigenous communities.
Webinar Series Schedule
Date

Workshop Title

Time 

CST/ET

October 26, 2018
Making research impact: The value of KM
12pm/2pm (EDST)
November 16, 2018
Maintaining KM momentum into year 2: Keeping partners engaged
12pm/1pm (EST)
February 1, 2019
Research with Indigenous Communities
12pm/1pm (EST)
February 15, 2019

Km, Communications and Outreach: What's the difference and how can they complement

12pm/1pm (EST)
March 15, 2019
Evaluating and reporting the success of KM
12pm/2pm (EDST)
April 12, 2019
Youth engagement
12pm/2pm (EDST)