Investigators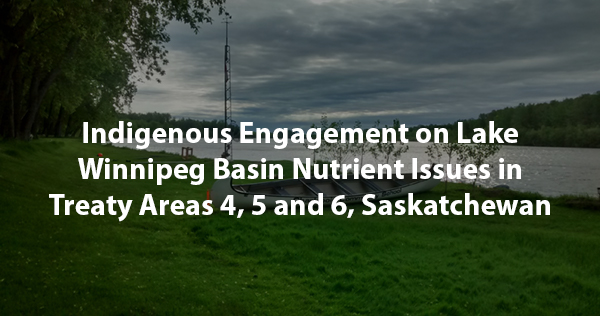 Principal investigator:
Dr. Lori Bradford
Assistant Professor
School of Environment and Sustainability
University of Saskatchewan
Co-Investigators
Dr. Lalita Bharadwaj
Dr. Tim Jardine
Dr. Jason MacLean
Dr. Graham Strickert
Project description
ECCC's Lake Winnipeg Basin Program funds the Indigenous Engagement on Nutrients Project, which is focused on increasing engagement of Indigenous people in nutrient management in the Lake Winnipegosis (LWW) and Saskatchewan River Watershed (SRW) via two objectives: empowerment through knowledge, and citizen science monitoring. The project will use a concurrent, multi-method, community-based participatory research approach to measure nutrients in and adjacent to three Indigenous communities in Eastern Saskatchewan. Project personnel will be conducting a detailed review of Treaties 4, 5, and 6 for establishing Treaty Rights or Obligations with respect to water and nutrients under the supervision of the PI and a Professor in Law (MacLean). Project personnel will also use environmental scanning and systematic reviewing for establishing current legislation, practices, and organizations involved in nutrients to discover pathways for increased Indigenous engagement on nutrient issues. In addition, project personnel will undertake monitoring through the use of the Nutrient App alongside conventional laboratory water quality analyses and photometer readings to establish nutrient hotspots and pathways in these Treaty regions.