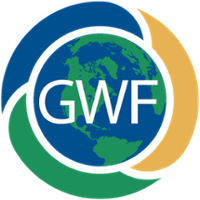 Global Water Futures
Solutions to Water Threats in an Era of Global Change
Distinguished Lecture Series
Beginning September 19th, 2018
The Global Institute for Water Security, the School of Environment and Sustainability and Global Water Futures are delighted to host Breakthrough in Water Security Research: 2018 Distinguished Lecture Series. The ongoing lecture series occurs weekly and features water experts from around the globe. All lectures are free and open to the public and will be located in Saskatoon, SK at the National Hydrology Research Centre (11 Innovation Blvd.) Seminar Room (1261) and begins at 3:30 pm, exception of October 17 (locations TBD). 
The schedule is as follows: 
Sept. 19: Ciaran Harman, John Hopkins University
Sept. 26: Martyn Clark, National Center for Atmospheric Research
Oct. 3: Witold Krajewski, University of Iowa
Oct. 10: Adam Ward, 

Indiana University

Oct. 17: Barbara Sherwood-Lollar, University of Toronto
Oct. 24: Steven Loheide, University of Wisconsin-Madison
Oct. 31: Andras Bardossy, University of Stuttgart
Nov. 7: Alex Konings, Stanford University 
Nov. 21: Jeniffer McIntosh, University of Arizona
Preparing for Water Threats in an Era of Change
Global Water Futures: Solutions to Water Threats in an Era of Global Change is a University of Saskatchewan-led research program that is funded in part by a $77.8-million grant from the Canada First Research Excellence Fund. The overarching goal of the program is to deliver risk management solutions - informed by leading-edge water science and supported by innovative decision-making tools - to manage water futures in Canada and other cold regions where global warming is changing landscapes, ecosystems, and the water environment. Global Water Futures (GWF) aims to position Canada as a global leader in water science for cold regions and will address the strategic needs of the Canadian economy in adapting to change and managing risks of uncertain water futures and extreme events. End-user needs will be our beacon and will drive strategy and shape our science. 
GWF is led by the Global Institute for Water Security at the University of Saskatchewan in partnership with University of Waterloo, McMaster University and Wilfrid Laurier University.