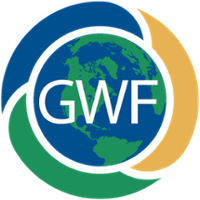 Global Water Futures
Solutions to Water Threats in an Era of Global Change
GWF Annual Science Meeting 2018
June 3-6 | McMaster University & Six Nations of the Grand River
The Inaugural Annual Science Meeting was a great success with over 400 attendees from across Canada and internationally! This meeting was remarkable for not only bringing together a comprehensive group of water reserachers, but for being hosted and co-organized by a First Nation, on its own territory. 
Preparing for Water Threats in an Era of Change
Global Water Futures: Solutions to Water Threats in an Era of Global Change is a University of Saskatchewan-led research program that is funded in part by a $77.8-million grant from the Canada First Research Excellence Fund. The overarching goal of the program is to deliver risk management solutions - informed by leading-edge water science and supported by innovative decision-making tools - to manage water futures in Canada and other cold regions where global warming is changing landscapes, ecosystems, and the water environment. Global Water Futures (GWF) aims to position Canada as a global leader in water science for cold regions and will address the strategic needs of the Canadian economy in adapting to change and managing risks of uncertain water futures and extreme events. End-user needs will be our beacon and will drive strategy and shape our science. 
GWF is led by the Global Institute for Water Security at the University of Saskatchewan in partnership with University of Waterloo, McMaster University and Wilfrid Laurier University.