Summary
The Global Water Futures program is excited to announce funding for 12 initial research projects across Canada totalling nearly $16.9 million over the next three years to tackle some of Canada's most pressing water-related challenges. 
These projects have strategic relevance to Canada including the protection of prairie agricultural lands from drought and floods, mitigation of algae blooms in lakes, developing new monitoring systems for Canadian watersheds using drones and satellites, using environmental DNA to assess ecosystem health, and understanding the impact that changes to mountain snow packs and glaciers will have on drinking water. 
In total, 117 researchers from 15 Canadian universities are involved in collaboration with 135 partners (12 international institutions; 44 government agencies; 36 industry partners; 25 non-governmental organizations; 8 Indigenous communities/governments). This will also include the hiring of over 250 highly-qualified personnel over the next three years. The projects are leveraging the GWF investment of $16.9 million with an additional $26.4 million in cash and $115 million of in-kind contributions from partners. 
Climate-Related Precipitation Extremes
PI's: Ronald Stewart, University of Manitoba; Francis Zwiers, Director, Pacific Climate Impacts Consortium, University of Victoria
Project Manager: Dhouha Ouali
The Problem: Climate extremes have many effects on agriculture, electrical utilities, infrastructure engineering, health and insurance.
The Plan: This project will provide new insights into the future occurrence of precipitation-related extremes including drought, intense precipitation events and hazardous winter precipitation. Such extremes impact many sectors across Canada including agriculture (such as through effects on food production and crop damage), electrical utilities (such as through hydro power generation and transmission impacts), engineering design (such as through improved estimation of return levels for extreme precipitation), health (such as through impacts on water quality and water-borne diseases), and insurance (with a backdrop of recent record-breaking payouts such as the Calgary flooding and Fort McMurray wildfire).
The Outcome: Significant contributions to the overarching goal of providing new information on drought and precipitation extremes in a changing climate and environment for risk management and disaster warning. The project will seek to achieve this by working with users to diagnose and predict changes in extremes and to develop new tools and approaches to help users apply this information. This project will tackle some of the most important water-related issues and contribute to improving the capability to model the climate at unprecedented resolutions.
Northern Water Futures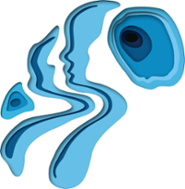 PI: Jennifer Baltzer, Canada Research Chair in Forests and Global Change, Wilfrid Laurier University

Project Manager: Meghan Brockington
The Problem: Northwestern Canada is one of the most rapidly warming regions on Earth and is particularly sensitive to climate warming.
The Plan: This project will seek to expand the capacity for research and monitoring in the NWT and improve the understanding of the long-term sustainability in water resources.
The Outcome: In a region that has already experienced significant changes to water patterns, the Northern Water Futures project will predict future changes in the health of streams, rivers, and lakes, including key water ways used for hydropower, water supplies and transportation. In addition, resources exploration and production in NWT is expected to expand dramatically in the coming years, which will include construction of new highways, pipelines and other infrastructure that will put stresses on water resources.
Next Generation Solutions to Ensure Healthy Water Resources for Future Generations
PI: John Giesy, Canada Research Chair in Environmental Toxicology, University of Saskatchewan, and Fellow of the Royal Society Canada
The Problem: In a rapidly changing world, regulators, scientists and local communities face significant challenges in meeting their mandate to protect aquatic ecosystems, predict future trajectories for them, and foster sustainable development. This is particularly important when it comes to understanding, monitoring and predicting living organisms (including invasive species) in the aquatic environment.
The Plan: Emerging and transformative technologies in biology and bioinformatics provide new capability to address urgent environmental needs. Environmental DNA (eDNA) and next generation sequencing (NGS) methods will be applied to monitor current status and predict future trends of the structures and functions of aquatic ecosystems exposed to stressors in Canada. Together these technologies have the potential to provide more rapid, comprehensive, and objective assessments of ecosystem status, including the presence of rare and endangered species, in real time, while reducing costs.
The Outcome: This research program will provide end-users with new tools for assessing effects of environmental stressors, both natural and those caused by humans, such as changes in land use, climate, agricultural runoff and wastewater influents. This will be a critical improvement in current risk management strategies for invasive species, as one of the main factors in successful management of the threat of spreading of such species is their early detection. 
FORMBLOOM
Forecasting Tools and Mitigation Options for Diverse Bloom-Affected Lakes

PI: Helen Baulch, University of Saskatchewan
The Problem: Algae blooms are one of the most vexing and widespread problems in lakes and reservoirs globally. Nuisance biomass of algae and cyanobacteria can lead to degradation of ecosystem services, loss of property values, and high costs for drinking water treatment. Blooms of cyanobacteria can lead to issues of unpleasant taste and odour and can have direct impacts on the safety of drinking water supplies by producing a variety of toxins which also impose health risks for swimmers and boaters.
The Plan: Solving the problem of algal blooms requires an understanding of how the physical environment links to geochemistry and bloom ecology, and this understanding must exist on the timescale upon which blooms develop and collapse – minutes to hours to weeks. And while solving blooms is a grand challenge, managing their impact is a key interim goal.
The Outcome: Since these blooms have been increasing in Canada and across the globe, the need to understand the current health risks and how to mitigate these blooms through a science-based approach is critical. This project will aim to reduce current risks via improved communication and forecasting and understanding the triggers of cyanobloom initiation and collapse to inform in-lake mitigation measures and improving our use of rapidly evolving new technologies to mitigate risk. 
Agricultural Water Futures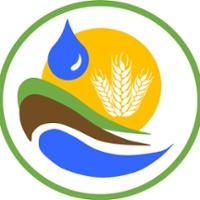 PI: Merrin Macrae, University of Waterloo
Project Manager: Harriet Bigas
The Problem: The fate of Canadian agriculture depends strongly on water availability, patterns of water use, and water quality. Key drivers include hydro-climatic and geomorphic factors, crop choices, land management practices and governance systems. With a changing climate and changing hydrology, this fate is uncertain and research will lead to better decisions and a more secure future for food production in Canada.
The Plan: This project seeks to evaluate water availability, use, and quality in a pan-Canadian context with the goal of improving current and future agricultural water sustainability. This project will accomplish these goals through a combination of field-based research, data mining, and hydro-climatic and socio-economic modelling efforts.
The Outcome: Working with our partners, and focuses on the needs of the end users (farmers, for example), the project will develop improved predictive tools, policy instruments and governance strategies for the sustainable management of water resources in agricultural regions of Canada. 
Boreal Water Futures
Canada's Boreal Wildlands-Society-Water Nexus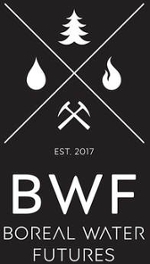 PI: Mike Waddington, McMaster University
Project Manager: Katie Black
The Problem: The boreal wetland and forest ecosystems are a critically-important global resource. Climate warming is changing landscapes, ecosystems and river flows, and urbanization, natural resource development and an intensification in climate-mediated natural water disasters (e.g. drought, wildfire) are placing ever-increasing threats and risks to the economy and human health and safety. For example, the 2016 Fort McMurray wildfire destroyed 2,400 homes, led to the evacuation of approximately 80,000 people, and resulted in the estimated damage of $8.9 billion.
The Plan: To develop a more effective water futures risk assessment framework for the boreal region that provides both a next generation future climate and extreme weather product and future wildfire regimes prediction tool for provincial and federal government agencies, NGOs, and industry.
The Outcome:  The objective of this project and its research is to develop a water futures risk assessment framework for boreal users and stakeholders to create a more resilient wildland-society-water nexus in Canada's boreal landscape and to develop improved pan-boreal future climate change, extreme weather, and fire regimes predictions; and leverage existing infrastructure and partner in-kind support to establish an evidence-based pan-Canadian Boreal Observation Network. 
Prairie Water
Enhancing resilience of Prairie communities through sustainable water management

PI's: Christopher Spence, Environment and Climate Change Canada; Colin Whitfield, University of Saskatchewan
Project Manager: Jared Wolfe
The Problem: Prairie Water focuses on sustainable water management for civic and provincial policy makers and urban, rural, and Indigenous communities on the Canadian Prairies. In a region that contains over 80 per cent of Canada's agricultural land base with a crop market value of over $116 billion CAD, accounting for nearly a third of the world's wheat production, and is the top producer of lentil crops, water quantity and quality are changing and new threats from extreme events are emerging.
The Plan: Prairie Water will address sustainable water management and enhance water resilience under a changing climate across three interrelated themes: hydrology, groundwater, wetlands, and governance. 
The Outcome: This project will include a set of Prairie-specific large-basin and local watershed-scale models that predict runoff, groundwater recharge and the distribution, abundance and persistence of wetlands across the region under changing climate and its variability; a set of decision support tools to help users understand the impacts of wetland drainage and restoration; new assessment of groundwater resources and their sustainable management; and a multi-stakeholder process for how to mobilize science with communities and governance.
Integrated Modelling Program for Canada

PI: Saman Razavi, Assistant Professor, University of Saskatchewan
Project Manager: Amin Haghnegahdar
End-User Specialist: Hayley Carlson
The Problem: Climate and environmental changes pose major challenges to prediction and management of water resources at local, regional, and national scales in Canada and internationally. Some of the key challenges include: How will these changes affect the quantity and quantity of future water resources in Canada? What are the associated risks to users at different levels from local/Indigenous communities to the nation as a whole? What adaptation/management strategies at different levels across multiple jurisdictions are required to strengthen resilience to the anticipated changes and cope with new hydro-climatic regimes?
The Plan: This project will seek to provide an integrated platform for forecasting, prediction and decision making under future water uncertainty. Advanced modelling tools will be developed and integrated to represent interactions across climatic, hydrological, ecological, economic, and management systems. These tools will enable prediction of extreme events such as floods and droughts and provide a new paradigm for model development, integrated water management and user engagement. Working closely in collaboration with stakeholders and user communities, this integrated modelling and management platform will identify tipping points and critical trade-offs for decision analysis and deliver optimal solutions using state-of-the-art tools for multi-criteria decision analysis under deep uncertainty. In addition, advanced visualization tools will enable researchers to improve communication and decision support with user groups.
The Outcome: This project will develop a modelling capability for the prediction and management of Canada's seven major river basins. 
Mountain Water Futures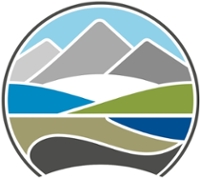 PI's: Sean K. Carey, McMaster University; Brian Menounos, University of Northern British Columbia; Masaki Hayashi, University of Calgary 
Project Manager: Sarah Irvine
The Problem: Mountains source water for over half of humanity, and Canada's western mountains are the headwaters of the Saskatchewan, Mackenzie, Yukon, Columbia and Fraser rivers that flow to the Atlantic, Arctic and Pacific Oceans. These river drainage basins cradle much of Canada's economic activity west of the Great Lakes. Critical pressures include rapid population growth, climate change, hydroelectricity, fisheries, mining and agriculture.
The Plan: The goal of this project is to understand future water for the mountains of Western Canada and to improve the ability to predict future hydrological regimes and plan appropriate adaptation. Changes to Canada's western mountains are having profound and rapid impact on the rate, magnitude and timing of streamflow regimes, which is challenging current water resource management practices in the region.
The Outcome: The project team will develop a user-driven mountain west observation and prediction system for snow, glaciers and hydrology in mountainous terrain. This includes montane and alpine environments in the Rocky, Coast, Columbia, Mackenzie and Richardson Mountains that are the major headwaters of western Canada's east, west and north flowing rivers. 
Lake Futures
Enhancing Adaptive Capacity and Resilience of Lakes and their Watersheds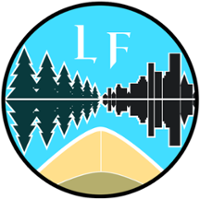 PI: Nandita Basu, University of Waterloo
Project Manager: Tatjana Milojevic
The Problem: Canada possesses a huge number of lakes, both large and small, that play a crucial role in water supply, food production, resource extraction, hydropower generation, transportation, recreation, biodiversity, and climate regulation. But despite such water wealth, climate change, agricultural intensification, shoreline development and urbanization, and exerting mounting pressures on the health and ecosystem services of lakes and their associated social and economic benefits.
The Plan: The project will focus on the causes, impacts and mitigation of great-lake issues by creating and applying models, determining indicators, and measuring vulnerability, resilience, and recover of the lake ecosystem.
The Outcome: The long-term goal of this project is to deliver risk management solutions that will enhance the resilience and adaptive capacity of Canada's large lake basins under changing climate and land use, and a specific focus on water quality and associated impacts. Because of the many environmental stressors affecting lake ecosystems originating in the surrounding watersheds, long-term management strategies and governance models must embrace the lake basin in its entirety.
Transformative Sensor Technologies and Smart Watersheds for Canadian Water Futures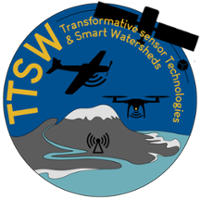 PI: Claude Duguay, University Research Chair, University of Waterloo
Project Manager: Marie Hoekstra
The Problem: Canada's water resources are vast and span an enormous range in geography, climate and ecosystems. As such, decision makers facing water management challenges across Canada must rely on an unprecedented amount of data, and are dependent on highly diverse data streams and data analysis methods.
The Plan: To develop a new era of Big Data for water, using terrestrial sensor networks, new sub-orbital aircraft and drone instrument platforms, and near- and far-orbit satellites, linked to rapid information dissemination tools for users and the public.  While new drone technology will provide unprecedented spatial data, the project will also deploy and commercialize systems for acoustic sounding of snow, develop and deploy ultrasonic sensors for multiple environmental measurements (snow depth, stream level, stream velocity, air temperature, humidity, blowing snow), and develop and deploy a portable waveguide spectrometer for the identification of water pollutants, to provide accurate and real-time data for Canada's water environment.  
The Outcome: This project focuses on the development, testing and pilot implementation of a "Big Data" platform that will be pan-Canadian in scale and targeted to support the emerging spectrum of water futures issues throughout cold regions.
Co-Creation of Indigenous Water Quality Tools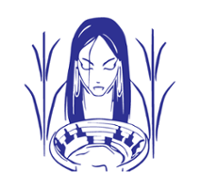 PI: Dawn Martin-Hill, McMaster University 
Project Manager: Maria Anyusheva
The Problem: An analysis of water security and climate change in Indigenous communities shows that up to 72,000 people could have been affected by drinking water advisories (DWAs) in First Nations at the start of 2017. In 2016 alone, 133 boil water advisories in 90 indigenous communities were issued that affected over 50,000 people across the country.
The Plan: This project will work with two distinct communities, Six Nations of the Grand River (Ontario) and Lubicon Cree Nation of Little Buffalo (northern Alberta), to capture the range of water challenges in Indigenous communities. The project will use an innovative research framework informed by the Indigenous partners to facilitate sharing and integration of contemporary science and Indigenous and Local Knowledge. Building capacity to monitor source waters with environmental sensors, we will investigate ecosystem health and the cause of health issues related to contaminated water, design inclusive poly-centric decision-making models for water governance, and develop appropriate place-based sustainable solutions.
The Outcome: The co-creation of sensors, data analysis and culturally relevant tools will build long-term and sustained community capacity to address current and future uncertainties in water quality. Many other Indigenous communities across Canada will stand to benefit from the collaborative methodologies and pedagogies of integrating western and Indigenous knowledge, experience, tools and expertise gained from this project. 
The
analysis
shows
that
up
to
72,000
people
could
have
been
affected
by
dr
inking
water
advisories
(DWAs)
in
First
Nations
at
the
start
of
2017.
In
2016
alone,
133
boil
water
advisories
in
90
indigenous
communities
were
issued
that
affected
over
50,000
people
across
the
country.